520-808-2465 Salon by APPOINTMENT and deposit only . Deposits Needed for Appointments. Same day appointments available. 6015 E. 22nd Street 85711. CASH, Venmo Only
Hair Growth
I renamed this page Hair Growth. It was called Baldness but, I thought that even people with hair could benifit from the tips on this page.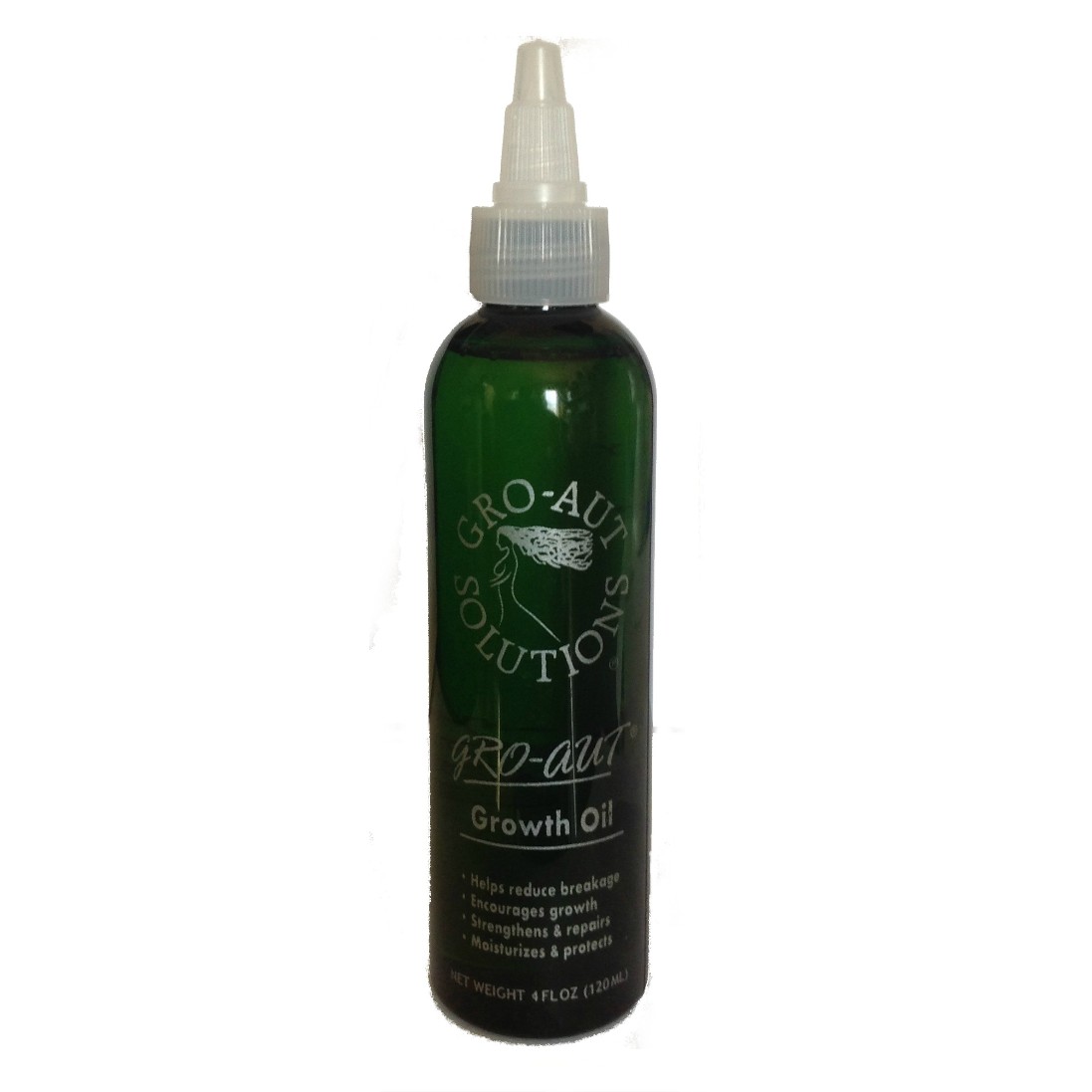 Gro-Aut Oil
This Stuff Works! Also, Fast Too.
Have any bald spots or thin spots? Watch them come back before your very eyes
Google this oil!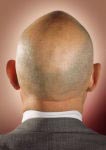 Baldness, this is a subject some do not want to talk about. But I can help. One thing I have learned to do is a scalp message. If you message the scalp for 5 - 10 min. a day several times a week, you can make your hair grow faster. What it does is, it makes blood flow to your scalp. By stimulating your hair follicles your hair will get the blood it needs to thrive. By this, making your hair grow.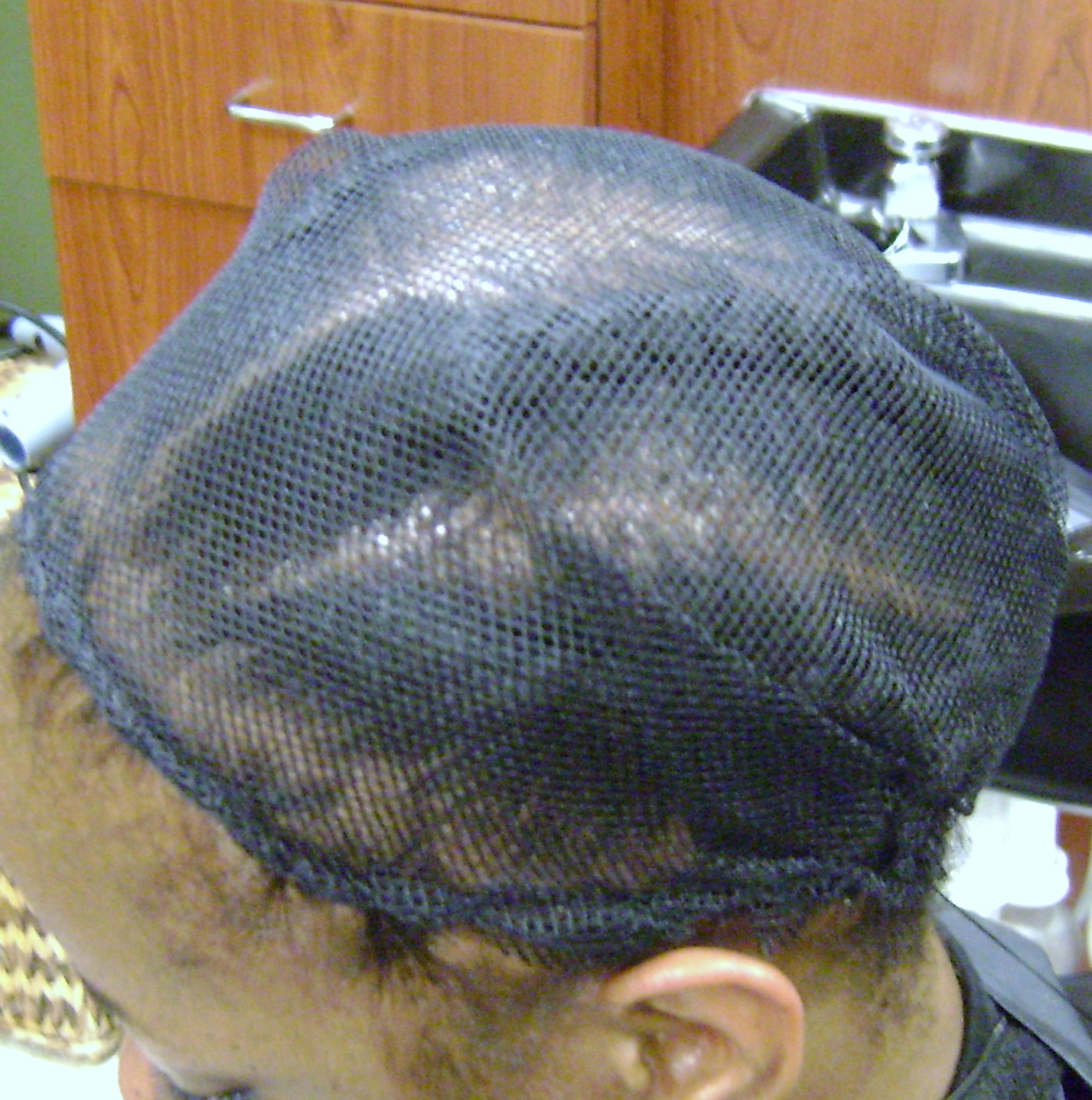 Another thing you can do is, and this is a temporary thing, is get hair extensions to cover up the bald spot. If you are interested then call me and ask for a NET WEAVE. I will cornrow your hair up then I will sew on a net over the bald spot and then I will sew the weave or extension on to the net. When I get finished it will look like a full head of healthy hair.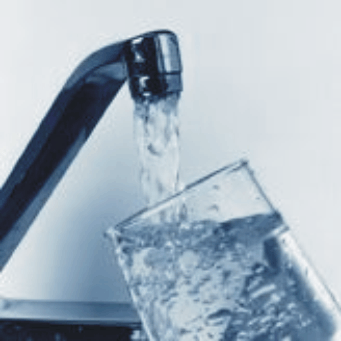 Make sure that you are eating healthy and drinking 8-10 glasses of water a day (something I need to do more of). If what I tell you is not working and you have tried them. Then you might want to see a doctor and see what solutions they have for you. I don't have all the answers but I can give you some help.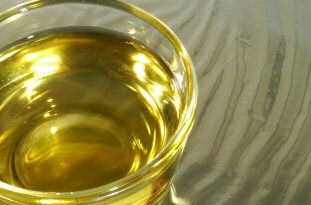 Another way to help is not to put so much oils into your hair. If your hair feels dry, try conditioning your hair instead. To many oils on your scalp will clog your hair follicles  and you will not see any of your hairs growth. Condition a lot more than you oil. Not leave in conditioner, rinse out conditioner.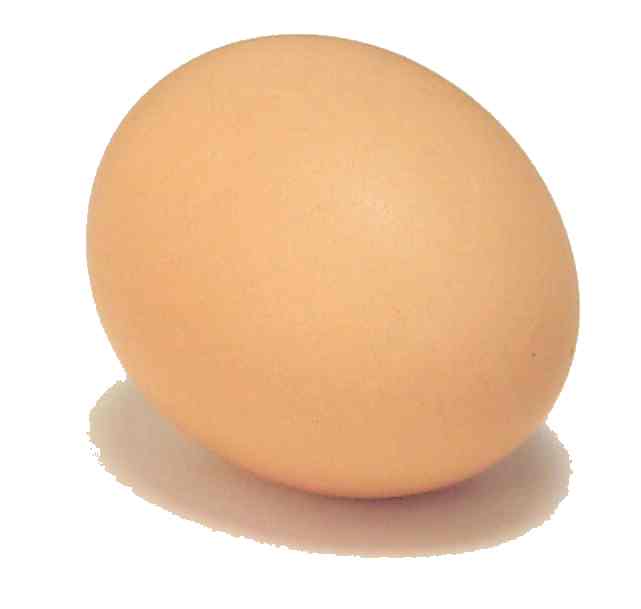 If your hair is only bald in some spots, what you can do is a protein conditioner treatment. You can get one from the store or you could make one at home. To make one yourself, all you need is eggs. Yes eggs. If you have dry scalp use 2 or 3 eggs and oil. You can use vegetable oil, olive oil, tea tree oil or any natural oil of your choice. If you have oily scalp use water instead. Mix together with a fork or a whisk and put this mixture in your hair. Put a shower cap on, you may want to put on 2 or 3 shower caps. So it won't drip. Let it sit for 15-20 and rinse out. Do this once every 2 weeks.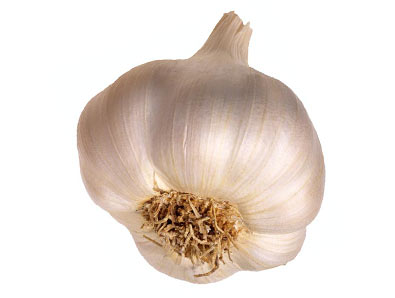 Garlic can also be good for our scalp and hair, as well as for our body.

Garlic stimulates the flow of blood to the scalp and help remove any harmful toxins, which is an important consideration in caring for the growth of our hair and in helping to prevent hair loss.

Adding a garlic extract to shampoo can help to strengthen hair and stop any breakage, while at the same time, adding good body to the hair and a nice gloss.

If you have dry hair or maybe an itchy scalp, a garlic extract type of shampoo will give you relief from many of those nasty symptoms.

An hour before bedtime, slice open a clove of garlic and rub it on the hair loss area. Wait for an hour then massage the scalp with olive oil. Put on a cap and go to bed. In the morning, shampoo your hair. Repeat this remedy for a few weeks, and hopefully hair will stop falling out and re-grow.

I did not write this article. I found it on Fine Hair Sistas Blog Spot.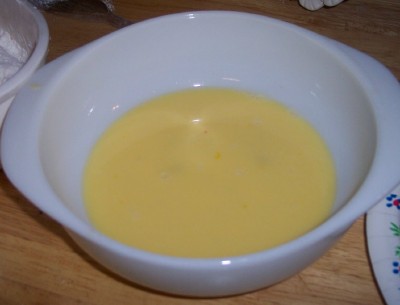 Try this mixture and see if it works for you.
•    1 teaspoon of garlic extract;
•    1 teaspoon of Aloe Vera;
•    1 teaspoon of honey;
•    1 ½ teaspoons of chamomile tea;
•    1 egg yolk;
•    several teaspoons of water.
This blend must be massaged deeply into your scalp and kept for 20-25 minutes, after that the hair must be washed with usual shampoo. If used once a week, this mixture can considerably improve the quality of your hair in 1-2 months.
Onion is another natural treatment that is rich with Vitamin C and B6, as well as important minerals and sulfur. It has exceptional antiseptic, stimulating and antibacterial properties that can be used with therapeutic purposes. In particular, sulfur plays a key role in restoring hair follicles and stimulating natural hair restoration.
As an effective hair loss treatment, onion can be used in the following mixture: 1 teaspoon of fresh onion juice mixed with several teaspoons of apple juice. Rub this blend in your scalp, keep for 25-30 minutes and then wash away with the shampoo. This procedure is quite harmless even for sensitive skin and can be used every day in order to stimulate hair growth.
I did not write this. I found it at all-hair-loss-treatments.com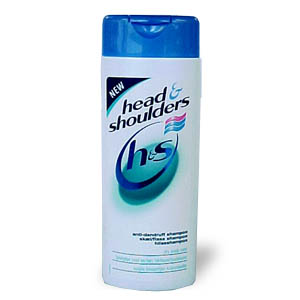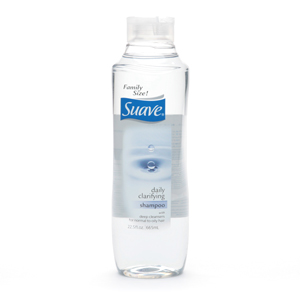 Why You Should Avoid Commercial Shampoo
It may come as a surprise to you, but commercial shampoos are no help to your hair growth. The reason is behind a secret ingredient in them. Actually it's no secret if you know what to look for. 90% of all shampoo contain the ingredient Sodium Laureth Sulfate.
While it's perfect for lifting dirt and oil, it's terrible for the growth of your hair. Continued use of this product will literally cause your hair to fall out over time. Be sure to use only shampoo and various other haircare products that contain only natural elements.
Any of them that contain aloe vera, saw palmetto, and green tea are excellent for your hair and will not cause it to fall out.
Having stronger hair will prevent you from losing your hair. You can also get a firm grip on ending hair loss totally using only the best natural substances.
I just used those pictures to show you what commercial shampoo looks like. These are not the only shampoos that you need to avoid. If I were you, I would use all natural shampoos.
Article Source: http://EzineArticles.com/?expert=Christopher_Litmon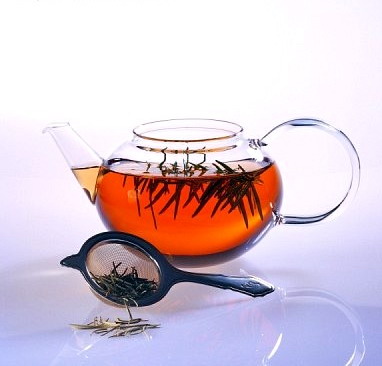 Rosemary For Hair Growth--- Take rosemary leaves, boil them in water. Strain the leaves out. Let the water mix cool. Put in your shampoo or hair wash. Also you can put it in your spray bottle and use everyday.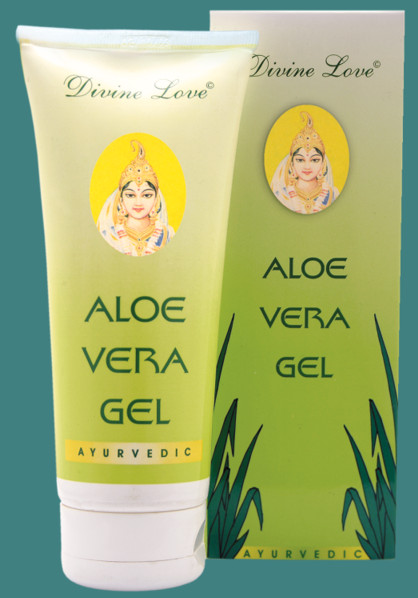 The Aloe Vera plant is packed with some of same the vitamins and minerals which make up our own bodies. So much so that perhaps no other plant more closely matches the human body's biochemistry.

Aloe Vera products have many benefits to the overall health of the hair. It helps heal any damage on the scalp, balance the pH level, cleans the pores, prevents excessive hair loss, relieves scaly or itchy scalp, oily hair, dandruff, renew cycle within the follicles. regulate sebaceous function, and maintain proper physiological balance in the scalp. And one of the biggest benefit of Aloe Vera is it helps reduce seborrhoea.

Aloe Vera activate fresh growth and stimulate the growth of existing hair.

Clinical studies show that Aloe Vera enhances cellular rejuvenation and provides the building blocks for hair proteins. Additionally, its anti-inflammatory properties protect against damage to the scalp and hair.

Actually, Aloe Vera includes the enzyme which is beneficial in stimulating the new hair production.

Therefore, Aloe Vera is beneficial for the production of hairs and provides softness and shine to the hair and prevents hair loss and other hair related conditions.

Aloe's can help the scalp by healing it and balancing the pH level of the scalp while cleansing the pores.

Some Indian tribes of Mexico attribute their thick, healthy hair to regular use of aloe vera gel which they rub into the scalp and hair each night.

Aloe Vera gel is used on hair and entire portion of scalp to treat hair loss.

Nourishes and moisturizes the hair and scalp.

Increases blood circulation to the hair follicles.

Aloe Vera products have many benefits to the overall health of the hair.
I did not write this, I found it on Keep It Simple Sista Blog Spot
Also, I think that you should join a hair care form. These have helped me out ALOT! It does not matter which ones you join, but they will help you. You know how people say, two heads are better than one. Its true. If you can't think of anything els to help you with your hair, type in a question and with in a couple of hours, you will have more than enough help! The ones I belong to and go to every week are, Nappturality.com, Long Hair Care Forums, and you know I have dreadlocks so I belong to Dreadlock Truth. I can't begin to tell you how many times forums like these have helped me to save my hair and your hair also. So, what are you waiting for? Join one today!
I was looking on the internet and I found out that if you have hard water, you may be in some trouble. If your hair will not grow or if your hair does not feel like you know is should, and you have tried everything that you can think of for your hair, it may just be the water you wash it in! The hard water may be a hazard to your hairs health. Invest in a soft water tablet or a water filter. You can buy a drinking filter and just save the water that your filter out or you can buy a shower head with a filter in it. Try this for a few months and see how much your hair inproves. http://www.longhaircareforum.com/forums/showthread.php?t=52512

Castor Oil is good for your hair. It keeps your hair from drying out and it also helps in growth with your edges. My locs love it!

Hair pills or 1 a day vitamens are also good for your hair. You can take Bioten. Make sure that you don't take to much vitamen a. That can be a bad thing.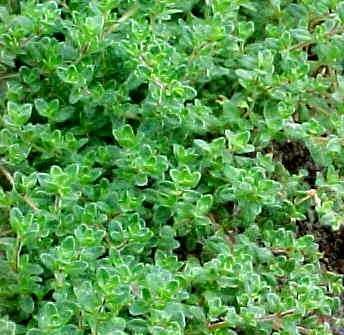 Thyme is a circulatory stimulant, used for thinning hair.
You can use the essensial oil or you can use the thyme that you cook with.
I just boil the leaves and use that in my mixes. (take the leave out of course)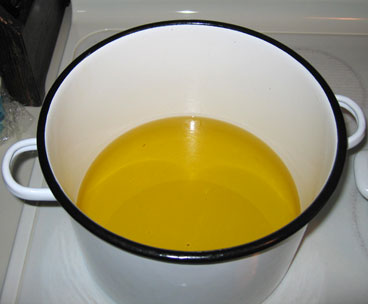 Try and make this mixture for growing your hair back.
You can use the oils or you can use what you would cook with (leaves). Either one will work!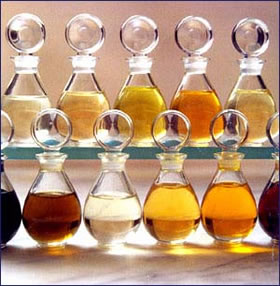 If you need to know about essential oils, on this site, click on Hair Care. Scroll down and it will tell you what essential oils do what for your hair.
Omega-3 Fish Oil is good for making your hair thicker and shinier.
And no, it does not taste like fish!
Garlic Softgels will help with hair fall.
If you have to much hair coming out of your head
when you wash or comb or brush, Then this is for you.
And no, it does not taste or smell like garlic.
Protein Shakes are good for your hair!
Your hair is made up of protein,
and you can lose some of this with your day to day styling
You need to put some of the protein that was lost back.
Protein makes your hair stronger.
And no, you will not get muscles like a body builder
from just drinking protein.
You will need to lift ALOT of weights also.
Carrot Oil Gives Your Hair Strength.
Carrot oil is wonderful for hair. It is very good when you warm it up and use it like a hot oil treatment. It strengthens the hair and makes it really shiny.
Carrot oil will also help to prevent breakage and smooth your hair. It also makes hair
stronger and more beautiful. Carrot is a vegetable that is rich in beta-carotene, vitamin A, vitamin E and so much more.
Emu Oil and Hair Loss
Emu Oil supports skin hydration and elasticity and improves skin surface blood flow & healing. Emu oil is essential for the prevention of dry, aging skin, scaling and dermatitis. The application of Emu Oil will allow the essential fatty acids to penetrate the epidermal layers of skin down to the basal layer where it enhances cell proliferation thus creating a healthy scalp to promote hair growth.
Vitamin E for hair growth is beneficial because vitamin E has the effect of a scalp massage all the time. It contains valuable antioxidants that help to keep the immune system up and improves circulation to all parts of the body, including the scalp. This isn't to say that you should stop your scalp massages - they feel too good, but when used in conjunction with a vitamin E supplement taken daily, they will likely be much more effective in hair growth.
In the hair, MSM works with the natural keratin and protein levels of the hair to accelerate the hair growth cycle by extending the length of the hair growth cycle. Since MSM extends the length of the hair growth cycle, you may need to make more frequent trips to your stylist for trims to keep the healthy portions of your hair from overgrowing during treatment using MSM.
Use MSM supplements, which are available in the form of powders, tablets, or capsules, as part of a hair regrowth regimen. While MSM does stimulate the hair to grow, it is important to remember that MSM should be be used alongside other hair-growth supplements such as biotin, as well as shampoos and conditioners, that nourish the scalp to create the best growth environment for hair. The conditioners you use along with MSM supplements should contain natural ingredients, such as stinging nettle root, rosemary, and aloe for proper nourishment in the hair.
Compared with the costs and side effects of expensive medical procedures for hair regrowth, MSM is a much more cost-effective and safe alternative than hair transplants for attempting to overcome baldness. Using MSM along with the proper shampoo, conditioner, and other styling aids will save you a lot of money in comparison with more expensive surgical treatments.
MSM works with all types of hair to promote the proper production of oils within the hair to reveal added shine to the hair, and to bring shine into dry, dull and lifeless hair. MSM also benefits hair which has been heavily chemically treated such as colored hair, or hair which has been treated with permanent wave solution.
I did not write this. I found it at Associated Content.
Avocado oil has a number of benefits and uses and its use in hair care is one of its most important benefits. It is an edible oil that is extracted from the
avocado fruit pulp and has a sweet and nutty aroma. It has a light texture that makes it easy to soak into the scalp and skin. Use of avocado oil for hair can help deal with a number of hair related problems like hair fall, thinning hair and dandruff. Avocado oil is also being used in many hair and skin care products because of its beneficial properties.
Jamaican Black Castor Oil
This oil can regrow hair that is thinning. Add it to your shampoos, conditioners, or just pour some in your hand and put it in your hair and scalp.
Also, I need to tell you this. Don't take so many vitamins or pills that you can't count them. Taking to many pills can have a reverse affect on your hair and you can lose hair or have alot of hair brakage. Try to only take a few at a time and talk to a doctor and see if what you are taking is to much or if it can be taken together. I don't want you to lose your hair or get sick by taking to many pills.
Queen Helen Garlic Shampoo
This Stuff works! It helps thin spots and stuborn places to grow. I tell some of my clients to get this and they say it works. I am using it on my youngest daughter now as well. I do use this in the salon. Let me tell you a story. I had a client come to me that had thin short hair. She went to another salon in another state and they told her because her hair was very damaged she was going to have to get her hair cut short. She wanted a weave. The stylist told her he was not going to put a weave in her hair, he was going to cut it short. she asked , how short? He said Halle Berry short. Well after she got it cut she came to me and I could only put coils in her hair. I also told her about this garlic shampoo. Well, six months later she came back to me and her hair was longer, fuller, thicker and stronger. I put extension braids in her hair. She said that shampoo was all that she was using in her hair. This shampoo works!
The Fine Art of Protein and Moisture Balancing for Black Hair Care Pt. 1
Do you find random hairs in your comb, on your shirt, on your sinks, and on your bathroom floors? Are you finding hair everywhere but securely upon your head? What is going on? You may have a problem with hair breakage. For black hair in particular, hair breakage is typically a result of an imbalance of important forces within the hair strand: moisture and protein levels.
Moisture
Hair needs water to maintain its elasticity, or ability to stretch. Since water is the ultimate moisturizer, water-based products are best for really getting the greatest moisture benefit.
Moisturizers are simply products that are water-based and nourish your hair deep within the strand. Products with moisturizing properties tend to be your conditioners and other specific moisturizer sprays or creams. Moisturizers may also contain large amounts of protein, but these protein based moisturizers do not have the moisturizing benefit that moisture-based moisturizers have. Check labels to gauge protein content. Good moisturizers will not contain cheap, filler ingredients like petrolatum, mineral oil, or lanolin. Avoid products that claim moisturizing benefits and contain these ingredients. There is nothing moisturizing about them! Petrolatum and mineral oil are sealants that seal out the precious moisture our hair needs.
Sealing in your Moisturizers:
Our hair naturally contains moisture, but because our hair is also naturally porous, keeping the moisture inside is a difficult task. Providing additional sources of outside moisture, or external moisture supplementation, is a must for black hair care. Water molecules and moisture from these supplemental moisturizing products easily pass into the hair shaft, but they pass out just as easily. The moisture you apply needs to held in by something. Oil.
Natural oils like jojoba, olive, carrot, or coconut oil seem to work best.
A light coating of oil after your daily moisturizer will help seal the moisture inside. Oils are made of large molecules. These molecules are too large to absorbed by the hair strand. Applying oils to the hair and scalp will coat them and trap the moisture that is inside on the inside and the moisture that is outside on the outside. The key is to use the oil to "lock in the moisture." If you use oils without a moisturizer or before one, the oil will seal the moisture out of the hair strand and lead to a coated feel and eventual dryness. This technique of moisturizing and sealing has really been helpful to me and is a resonating hallmark of my regimen. Fighting hair breakage and achieving moisturizing success is all in the order in which you apply your products.
REMEMBER! Oils DO NOT Moisturize
Perhaps a words like "nourish" would be better than moisturize. Oil alone will not and cannot moisturize within the hair shaft. An oil (grease) can only coat the outside of the strand, and give it shine- the illusion of moisture. Oil molecules are hydrophobic which means they repel and do not readily mix with water. Remember, if you apply an oil product to your hair before you have added a moisturizing product, you have created a seal on your hair strand that water and moisture cannot penetrate.
Protein
Protein is what gives the hair its strength and structure. Hair is about 70% keratin protein by nature. There are a wide variety of proteins that serve different functions and roles in hair care. Some enhance elasticity, while others reduce it. These proteins bind to the hair cuticle and help temporarily rebuild any weakened areas. Protein-based products reinforce the hair shaft, and help it remain strong enough to fight breakage.
Some proteins are stronger than others, but daily or even weekly use of even the milder protein treatments may result in an imbalance between the protein and moisture levels within the hair strands in some people. This is where product percent composition really plays an important role. For example, every product that contains keratin protein is not going to feel the same way across the board, and every product that contains glycerin or water is not going to feel the same either! The protein in question could make up 30% of the product or 0.3%! Who knows! You have to play around with different products to know how strong they are on your particular hair. Your hair protein tolerance will vary from product to product, not necessarily protein to protein.
Protein is found most prevalently in products like instant conditioners (bargain brands like Suave and V05), leave-in conditioners, protein reconstructor conditioner treatments, and even some moisturizers.
Women with relaxed or color treated hair need more protein than others. If you are relaxed or color treated, those processes have compromised the protein structure of your hair. Relaxing and coloring breaks protein bonds, and depending on the type and strength of the relaxer, and level of bond breakage you incur, you will need more or less protein than someone else. There are also some people whose hair is more protein deficient by nature (genetics, low protein dietary intake), so they require more regular protein than others to keep the balance intact. At the end of the day, you must experiment and get to know your own head of hair.

You Can't Have one Without the other!
The unique relationship that exists between the protein and moisture balances within the hair strand is not simply a case of balancing opposing forces one over the other to prevent hair breakage. These two components work together synergistically to produce a healthy head of hair, and neither can work well without the other. Keeping the hair balanced between these two entities is very important. Protein loss from chemical treatments is almost always followed by a moisture loss of some degree. Hair that is properly proteinated absorbs moisture more efficiently because water molecules bind easily to a sound protein structure within the hair. Achieving the proper balance involves using the right combinations of protein and moisture based products for your hair type. Consider the following scenarios:
Scenario 1: Kim's hair is breaking like crazy and feels like a brillo pad. It is just plain crunchy and dry! Every time she touches it, pieces seem to just pop right off. Snap, crackle, pop. Combing is impossible without tons of little hairs covering her sink and back. Her hair feels hard and rough even when wet. She's given it protein treatments because the product says it is supposed to stop breakage in its tracks and rebuild the hair. But so far, nothing is working and her problem is getting worse.
Scenario 2: Trina's hair is breaking like crazy as well. Her hair feels dry, looks dull, and is very weak. Her hair is too weak to withstand simple combing. It feels extra stretchy when wet and almost follows the comb as she pulls through to detangle. Her hair is just limp and has no life. She's deep conditioned and done hot oil treatments on her hair once a week. Since her breakage began, she has stepped up the conditioning but her problem has gotten worse.
Same Problem- Different Solutions
Both of these women have issues with hair breakage, but the solutions to their individual problems require two very different approaches. The two scenarios above perfectly illustrate what happens when the balance between protein and moisture is tipped too far in either direction. This article will teach you to effectively recognize the difference between protein based and moisture based hair problems and help you can organize your hair regimen to effectively combat these issues as they arise.
When the Balance Tips, You Must Wet Assess
Too much of a good thing can be a bad thing. Hair is not exempt from this old adage. Growing out your hair is a constant battle between maintaining even protein and moisture balances. Hair breakage is the result of the hair chemistry being thrown off balance. Remember Kim and Trina from the beginning of the article? Hair that is shifted too far on either side of the balance (too much protein or too much moisture) will break