520-808-2465 Salon by APPOINTMENT and deposit only . Deposits Needed for Appointments. Same day appointments available. 6015 E. 22nd Street 85711. CASH, Venmo Only
Homemade
     Remilaku's Homemade
Organic Hair Care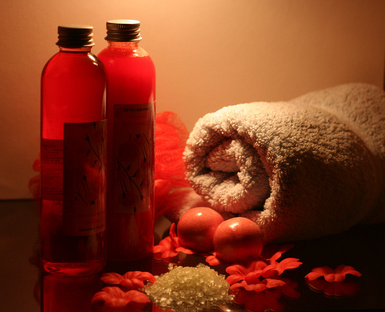 Only available in the salon.
Please call 4 days before you want the product.
I need time to make it for you.
Some Of These Products Need To Be Refrigerated, They Contain Food.
Shake Products Up Before Use.
I made this product line for myself. People in the salon kept asking me if I sell what I made. When people would come to get their hair done they would sometimes ask, if I was using my homemade products in their hair? So, these are the homemade products that I use. I decided to sell my products for those who kept asking for them.
If you would like me to use my homemade products on your hair in the salon, just tell me a few days before you make your appointment.
Remilaku' Healthy Hair Oil

This Oil Is Ready For You In The Salon! Just Stop By and Pick It Up!

8 ounces $15
Ingredients: Canola Oil, Sunflower Oil, Soy Bean Oil, Penut Oil, Vitamin E. Oil, Cold Pressed Castor Oil, Laxitive Castor Oil, EVOO, Safflower Oil, Coconut Oil, Peppermint EO, Cinnamon Leaf EO, Jamaican Black Castor Oil. This Oil is not thin but it is not thick either.
 This is the conditioner you have been waiting  for! I have never had everyone try one product and everyone like it! This is one of those products. You will love how your hair feels with my Fruit Smoothie!
This Conditioner has to be refrigerated. Take it out and let it get to room temp. So it won't be cold when you put it on your head. Shake the conditioner up spray this on your head evenly. Put a towle around your shoulders. Put a plastic cap on your head and wait one hour. Then rinse out till clean.



Ingredients: Lemon Juice/ Lime Juice/ Apple Juice/ Orange Juice/ Grape Fuit Juice/ Milk/ Vegetable Oil/ Honey

Remilakus Fruit Smoothie


$8.00

8 ounces
 This is the wash your hair was looking for! It will wash your hair clean. It will moisturize and it will also give your hair the protein it needs to be strong.

This hair wash needs to be refrigerated.

Shake before use.

This hair wash does not lather.

(Fragrance---Peppermint)
Ingredients: Vinegar/ Avocodo Oil/ Yogurt/ Egg/ Lemon Juice/ Coco Nut Oil
| | |
| --- | --- |
| Remilaku's Vinegar Treatment/Hair Wash | 8 ounces |

You can use this as a treatment or a hair wash. It works either way. If you use it as a treatment, put it on your hair and scalp, then let it sit for at least 20 min. or more. If you use it as a hair wash, wash with it like you would your regular hair wash or shampoo.

Shake product befor use.

This treatment/hairwash will help bring your hair's ph level back to normal or closer to it. It also will help with dandruff, itching and dryness.
(Fragrance---Tea Tree)

Ingredients: Vinegar/ Carrot Oil/ Vitamen E. Oil/ Castor Oil/ Tea Tree E.O.
| | |
| --- | --- |
| Remilaku's Tea Hot Oil Treatment | 8 Ounces |

Warm the Hot Oil Treatment in the micro wave for about 1 - 1&1/2 Minutes. Pure on your scalp and hair. Make sure to cover entire head. leave on for at least 20 min. or more. Cover head with plastic cap. Rinse out till clean.

Keep refrigerated.
Shake before use
              (Fragrance--Lavender)
Ingredients: Chamimile Tea/ Vinegar/ Honey/ Castor Oil
| | |
| --- | --- |
| Remilaku's Clarifying Hair Wash | 8 ounces |

If you find that your hair care products are not working like they used too, then it might be time for a clarifying. Clarifying your hair will remove every product that you have put into it. It may even get what your regular hair wash has left behind. This wash makes it so your regular hair wash will work even that much better. Clarifying hair washes should only be used about 1x a week to 1x a month. If you use it more than that, they can dry out your hair.

This hair wash will clarify with out drying out your hair!

Make sure to shake this product up before use.

Hair wash does lather.

(Fragrance--Tea Tree)

Ingredients: Castile Soap/ Water/ Lemon Juice/ Baking Soda/Castor Oil 
| | |
| --- | --- |
| Remilaku's Amazing Moisturizing Hair Oil | 8 ounces |

This is a very good hair oil. I like it alot. Put this oil in your hair when it is fully dry and feel it go to work. Moisture for days!!


(Fragrance---Cinnamon Leaf)
Shake before use
Ingredients: Vitamin E Oil/ Carrot Oil/ Castor Oil
Rosemary Leave In Conditioner
OR
Rosemary Leave In Hair Growth Treatment
$8.00
Rosemarry Tea, Chamomile Tea
Basil Tea, Rose Marry EO
Peppermint EO & Cedarwood EO
I wanted a leave in conditioner that was great for dreadlocks.
I did not want to put it in my hair and it leave product that
you could see for days. So I made this mix.
Once your hair is dry, it is sooooo soft. I love Rosemarry Tea
for my locs! Also best part of all, you can't see it in your hair later! 
(Shake before use)
Remilaku's Wonderful Hair Oil Mix
$8
Jojoba Oil, Olive Oil
Peanut Oil, Castor Oil
Vegetable Oil, Coco Nut Oil
& Grape Seed Oil
I have made an oil mix similar to this and I use
it in the salon and people are always asking
me if I sell this oil. Now, I do!
More Products To Come!!
I am currently working on a Fruit Smoothie Hair Wash To Go With My Fruit Smoothie Conditioner.
I am also working on a Loc & Twist Gel and a Mega Hair Butter. So keep on the look out!
Please check with your doctor to see if you are alergic to any of the food in the products. If you are pregnant, please ask your doctor at your next visit. No refunds or exchanges on any product.